Ritec Clearshield
Glass protection
Easy clean, low maintenance non-stick
Over 30 years of
excellence

in Glass Interiors
Glass kitchen surfaces and glass shower enclosures can be upgraded to Ritec Clearshield anti-bacterial glass for long-lasting 'non-stick' and easy-clean performance.
Not only does this mean they will always be easier to clean and maintain, the time and effort spent will be reduced too. Ritec Clearshield glass has anti-microbial properties too forming a barrier that resists the growth of bacteria and other micro-organisms.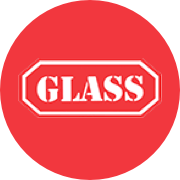 We are very pleased with our glass splash backs and certainly feel that they finish our kitchen off perfectly. The whole process was very straightforward, Dan & Sarah extremely helpful and the two fitters who installed our splash backs were quick, tidy and efficient, so overall a very positive experience and would have no hesitation recommending Bespoke Glass Design to anyone looking to add a touch of glass to their kitchen.
Our team, from office staff, to surveyors, to manufacturing & installation have been responsible for ensuring projects have been delivered on time and to the highest of quality in some of the best hotels, restaurants, homes and yachts in Europe, from Canary Wharf, The Dorchester Hotel, Gordon Ramsey restaurants and privately owned super yachts, we have designed, surveyed and installed some extremely impressive projects, we have worked with numerous large and small fit out companies and shop fitters large and small to deliver projects across London and the Home Counties, we work with local and large builders to supply and install the more traditional glass projects so you can be assured that whatever your requirement we will have the experience to ensure your project delivers at the right quality and on time.